Happy CBCA Book Week! I'm lucky enough to be working with schools and libraries all month, and I'm having a ball!
And beyond Book Week? So much is happening! The publication of Wednesday Weeks and the Crown of Destiny (Wednesday Sept 1); Australian Reading Hour (Tuesday September 14); the inaugural York Festival Writers Program (Saturday October 2); Awesome Festival, school holiday workshops at the WA Maritime Museum (October school holidays) … and more!
WEDNESDAY WEEKS AND THE CROWN OF DESTINY: Out Wednesday September 1
This is a hoot of a book – loads of laughs and adventure and escapism.
Early reviews are in (from my kids) and they're awesome:
"I read in one sitting!"
and
"I read all the way to the end!"
Sensational! Available now for pre-order from all good bookstores.
YORK FESTIVAL WRITERS DAY: Saturday October 2
Head to York for a day trip or book a fun weekend getaway to celebrate the York Festival's first-ever Writer's Day! I'll be there along with other awesome writers and children's authors (including Norm Jorgensen and Katie Stewart!). The whole festival runs Sept 25 to October 10. Read more about the festival here or for more details and to book, visit yorkfestival.com.au
AWESOME FESTIVAL: September 28 to October 2
Awesome Festival is on again! Check out the full program here or come and see me to chat all things Beneath The Trees on Thursday September 30 from 11:30 AM to 12:30 PM.
Science, nature and creativity often go hand in hand. This session will be sure to give you the best of all worlds, and the ability to turn anything you've learnt or are yet to learn into something creative and fun. Come along as local WA Author Cristy Burne talks about her new book Beneath the Trees, a squishy, slime filled look at what is means to be responsible while lost in a rainforest. Tickets here.
AUSTRALIAN READING HOUR: Tuesday September 14
Let's get all of Australia reading on 14 September 2021! I'm so proud to be an Australia Reads Reading Ambassador! There are events happening in schools, libraries and bookshops across Australia, in person and online. To find out more or to host your own event, check out the Australia Reads website.
#Australiareads #Storiesthatmatter #Morebooksmoreoften #Australianreadinghour
SCHOOL HOLIDAY WORKSHOPS: October school holidays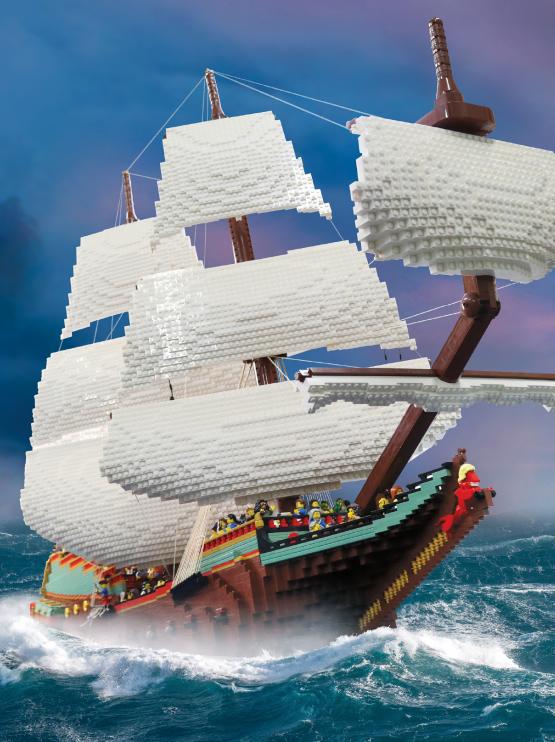 I'm super-excited to be working with the WA Maritime Museum education team to deliver school holiday workshops that celebrate their brand-new exhibition Brickwrecks: Sunken Ship in LEGO® Bricks. Love inventing stories, diving into history, and imagining real-life shipwrecks, survival and science? These workshops will be your perfect escape to explore, write and create these School Holidays! These are day-long workshops and they come in two flavours:
Story Detectives – Creative Writing Workshops
Ages 9-11 years
Wednesday 6 October 2021 | 8.30am – 4.30pm
Thursday 7 October 2021 | 8.30am – 4.30pm
Thursday 13 January 2022 | 8.30am – 4.30pm
Cost: $120 per participant (full day)
BOOK YOUR SPOT
LEGO Tales – Story and Animation Workshops delivered in collaboration with LEGO® Ambassador John Geijsman

Ages 9-11 years
Tuesday 5 October 2021 | 8.30am – 4.30pm
Wednesday 12 January 2022 | 8.30am – 4.30pm
Cost: $120 per participant (full day)
BOOK YOUR SPOT
AT-HOME SCIENCE DEMO FUN: National Science Week
To celebrate National Science Week I recently worked with Emma Marie Horn to produce a series of fun science demonstrations you can try at home. Check them out here.
BUCKLE UP, CHUCKLEHEADS: I can't believe Book 2 is nearly here! Bye for now and thank you for being part of the fun!